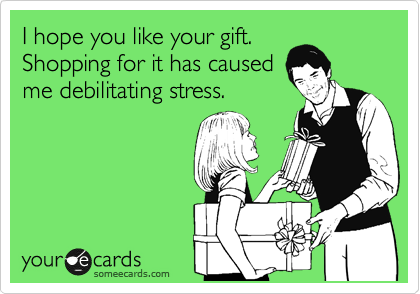 It's that time of the year again. Christmas music on the radio, decorations on the houses, and an abundance of stress trying
to find the perfect gifts for your friends and family. As kids, we never had to focus on that last aspect. And when we
transition into adulthood, we tend to lose sight of all the fun to be had during the holiday season.
The pie chart says it all. Christmas shopping would be so much easier if you didn't have to fight and claw your way to an
open parking spot. Wouldn't it be easier to take out the parking spot aspect, and to just jump straight into shopping?
Shop online and let Reachoo help check off a few items on your shopping list, so you can fully enjoy the Holiday season!
There are many items posted that could become a hidden gem of a gift for your friends or family. So, come check us out!
I'm sure it's much easier to click through our site, than to find a parking space at the mall.